Hello,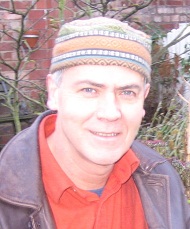 and welcome to my personal web pages, as ever...'under construction'.
In my first career I spent many years as a musician with the occasional foray into plumbing, and my second career is as a research physicist, a perrenial post-doc, currently at Durham University cooling atoms with lasers. I also have a third spare-time career as a self-styled fountaineer, designing and manufacturing innovative illuminated water features. This watery venture provides a satisfying synthesis of the creative and technical streaks of my nature. Meanwhile I collect random poetry, (other peoples), oddments and sodments (my own), mess around with maths and generally keep my brain stimulated!!!
Anyway as Meher Baba said: "Don't worry, be happy!"
Best wishes,
Dr Steve Hopkins.