Mission statement
'Dr Hoppo's Urban Rooftops' is my latest musical project: a seed intended to grow into a big band playing jazz, latin, soul, funk, rock dance music, mixing up genres to keep audiences entertained. I'm inspired by the great showman band leaders like Machito, Artie Shaw, Perez Prado and so on...

For now, in early 2022, expect 30 minutes of jazz and other cool music, followed by 45 minutes of vibrant dance music, all played to soothe and ravish your ears and your spirit, but not to overwhelm them.

The Urban Rooftops are: prima chanteuse Lauren Mullarkey, with Dave Howells on lead vocals and guitar, Mick Gilbourne on percussion, Rob Murray on bass and Dr Steve (Hoppo) Hopkins on the pianoforte.
This quintet formed the core of my earlier project The Archangel Orchestra. I aim to gradually rebuild the larger ensemble - but this time via smaller steps!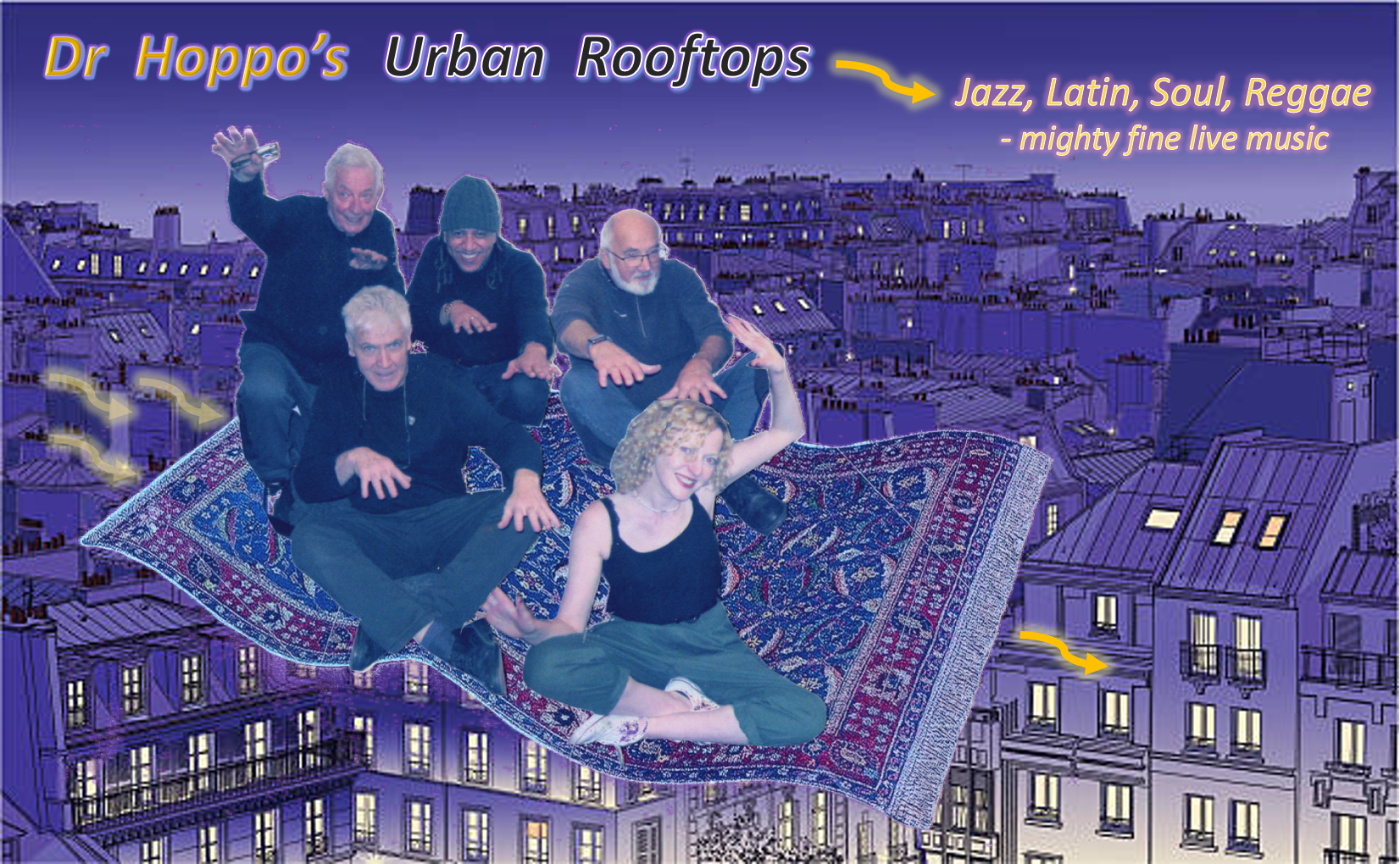 Next gig:

Sunday 6th March 2022 at the Carlton Club, Whalley Range, doors open 8 pm
Dr Hoppo invites you to his Spring jazz lounge party 2022... Nice!

Live music, mingling, and dancing.
Music: Tania Maria, AC Jobim, Stevie Wonder, Leonard Cohen, Elis Regina, Bill Withers, Heptones, Bob Marley, Crusaders

Seating in the venue will be at socially-distanced tables, cabaret-style.

Music loud enuff but not too loud

And please bring evidence of your negative LF test result to the door!